Sign up for these as emails here.
April Fools came and went. I got my IM@S Tekken game, I guess?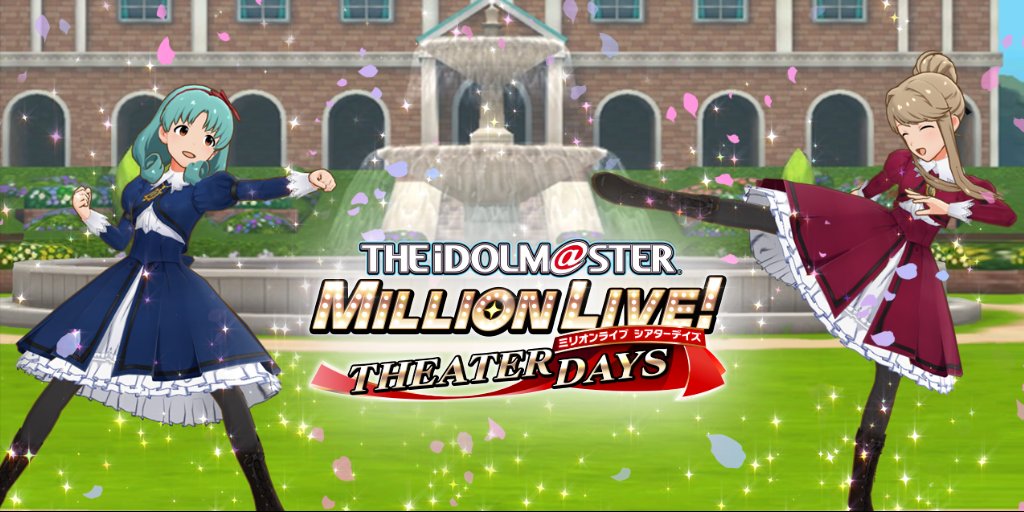 Omonomono Newsletter, 2021-04-05
I gave up–just going to use the Newsletter plugin for WP going forward, which will use my hosting's mail server. Just a lot easier. If you want to manage subscriptions and such, it should all be the same via that link at top, or click here.
This Past Week
All of Megumi Hayashibara's discography is on streaming. Hype. Takes me back!
Bandai Namco and plastic recycling? Gunpla recycling program sounds…interesting?
Among the April Fools news, there are some legit nuggets because in Japan people work on calendar quarters in terms of contracts and stuff. Like the Yurucamp Movie. Or TRUE's new agency.
Less true are things like this joke. Or this. Or this. Or this. Or this.
Priconne had an anniversary stream which you can catch here–notable because it has a character live section.
Sumire Uesaka, or Sumipe, as an artist is wild.
Global seiyuu darling Miku Itou's new PV is also out.
Speaking of seiyuu darlings, Ai Fairouz got casted as Jolyne in the next Jojo anime. Story in the link about her aspiration growing up.
On the Mind
I do appreciate major US brands taking a break from the 4/1 frivolities during this present situation. In fact every major service should be shutting down those "oh you did this a year ago, 懐かしいな" engagement crack until we're out of it. On the flip side, some non-major brands do play up that 4/1 thing, it's largely a miss. I don't know, it's not worth it unless you're an insular Asian island nation whose marketing don't leak out into the rest of the earth much.
Shiny Colors is moving with their month-long free rolls, adding 2 new characters in the game with the tour. Nagoya stop was a lot of fun to watch and just a great stage show to appreciate. Minor technical issue aside, there's a lot of care in the overall songs, the setlist, the outfits, and I just can't get Straylight in Cages with Masks out of my mind. If you asked me 10 years ago that IM@S will have the best seiyuu cyberpunk content I would not have quite believed you. That said, maybe that's more on me than it is on the rest of you, so a blog post may be coming.
Events
Continuation of Japan Online Festival from last week…
Konomi Suzuki tour continues…
Yurucamp season 2 event is also this weekend, and streaming.
Suikoden symphonic concert?! I guess it is all month this month. Oops.
Personal Note
I'm vaccinated, hurrah. First world privilege.
In terms of things to watch personally, MLB is back, which means I will have less time to watch things.
Speaking of which, the two-way monster that is Shohei Otani not only smacked a 450-footer home run in his opening day pitching performance (???) and making him the first AL pitcher to do so since the designated hitter rule being implemented in the 1970s, but also the first Jujutsu Kaisen respecter in the majors with his new walkup song.
And speaking of music in the ballpark, on April 1 in Japan, this tweet, made by a non-Japanese account, made the rounds. While seemingly innocuous in that MAD/AMV/Mashup spirit, I just find it amusing that once JP found the tweet so many of them made references to Shinnosuke Abe.
Long Reads
A long watch this time. The JRA has finally a proper video collaboration with Umamusume. Hitomi Ueda, the voice of Goldship, and Kaori Maeda, the voice of Nice Nature, talks to three Japanese horse racing announcers over teleconference (I guess they were in Tokyo and the JRA folks are in Osaka). Why? This is the fact/sports documentary aspect of Umamusume Season 2 explained. The older chap in the video is Kiyoshi Sugimoto, a legendary Japanese horse racing announcer who has retired. He actually called the Tokai Teio Spring Tennousho race which is also fully reprised in the collab video below.
If you're interested in the actual race that is the inspiration for the final episode of Umamusume season two, it's also on Youtube (officially via JRA no less).